May 20, 2014
LLUSD marathon man
Tory Silvestrin, DDS, a second-year graduate student in the School of Dentistry's Advanced Specialty Education Program in Endodontics, has been running marathons for about two and a half years. His time to complete the 26.2-mile race has steadily decreased—more than 45 minutes from a little under four hours to his personal record of two hours and 58 minutes (six minutes and 48 seconds per mile).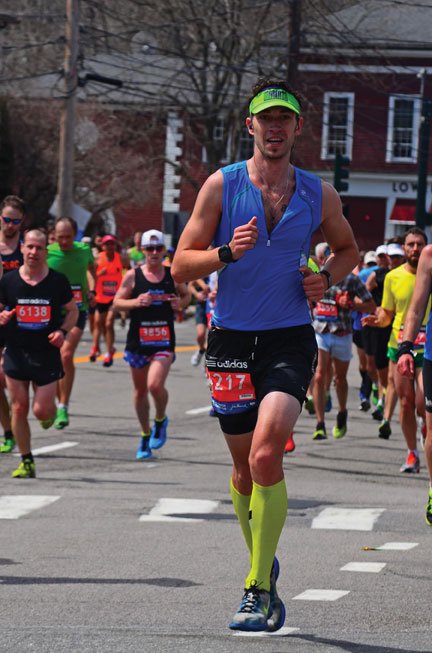 Having earned his doctor of dental surgery from the University of Washington at Seattle, Dr. Silvestrin first became interested in running after completing his dental board examination, part II, and found that running served as a useful outlet for stress. He discovered that as the demands on his time have increased, so has his desire to run to release the stress. "By the time I arrive back at my front door step," he says, "I'm fully refreshed."
To qualify for the Boston Marathon Dr. Silvestrin had to run the 26.2 miles in less than three hours and five minutes (approximately seven minutes flat per mile) on a certified qualifier marathon course. He reached that goal in 2013 at the Surf City Marathon.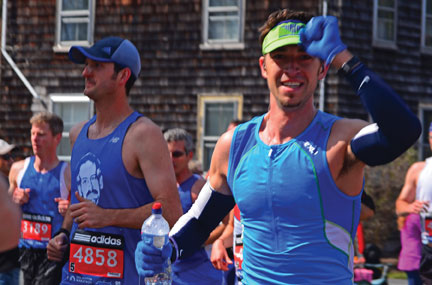 After the terrorist bombing tragedy that took three lives and injured 264 others at the 2013 Boston Marathon finish line, Dr. Silvestrin vowed to run the 2014 Boston Marathon in solidarity with the victims that were affected by the tragic events and to stand as a member of the running community to show a united desire to seek a lifestyle of fitness undeterred. Knowing the demand would be high for runners wanting to 'take back the finish line,' and to show pride in competing in the unofficial world championship of marathon running, Dr. Silvestrin dedicated his training to improve his qualification time at the San Francisco Marathon in June 2013, in order to ensure that he would have a position at the start line for the 2014 Boston Marathon.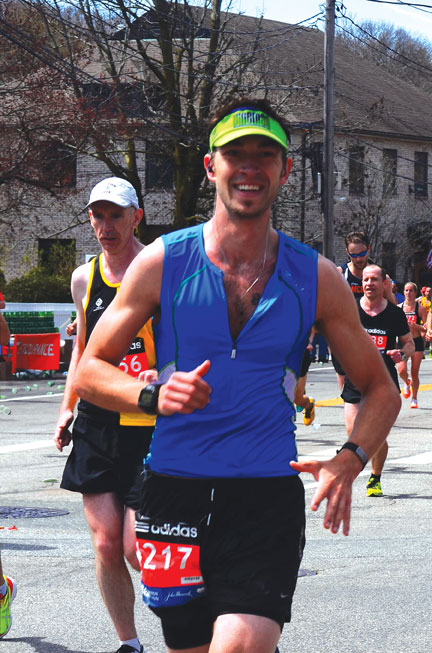 "As marathon runners, we are used to minimal fanfare during our racing and understand that the solitary nature of our sport is to be embraced as part of the struggle from step one to mile 26.2," he muses. "At many marathons, the athletes often face a feeling of frustration from the surrounding community that 'we runners' are closing down 'their' streets. At the 2014 Boston Marathon, the feeling was quite opposite," he reports. "After the race, bystanders and citizens of the city would come up to me and thank me, high-five me, and applaud for me for running for 'their city, their cause.'"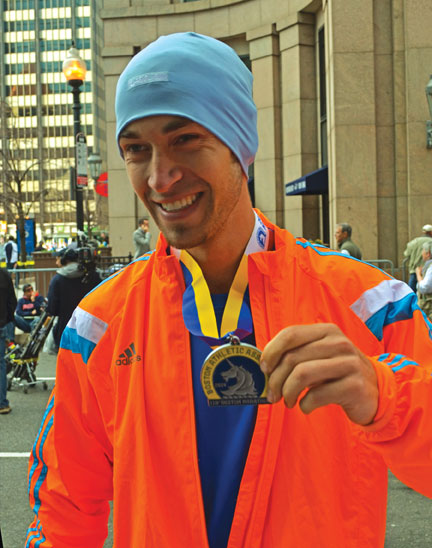 There were an estimated one million bystanders along the course cheering on the record-high 36,000 runners at the 2014 Boston Marathon. Crowds were often five-plus people deep, and there was not a single stretch of the 26.2 mile point-to-point course that was devoid of loud and proud spectators.
"I was not one of the runners in the 2013 Boston Marathon, but I am a member of the running community and felt the need to run in solidarity with those that were profoundly affected by the events of the 2013 Boston Marathon. It was a unique experience—running the Boston Marathon—and one that I will hold dear forever. Crossing the finish line was enthralling (knowing how many hours I'd dedicated to qualify for and run this iconic event) and saddening (remembering the scenes and tragedy that occurred at that very place one year prior). I found myself nearly in tears with the concomitant pride in my achievement and knowing what this race means to the running community."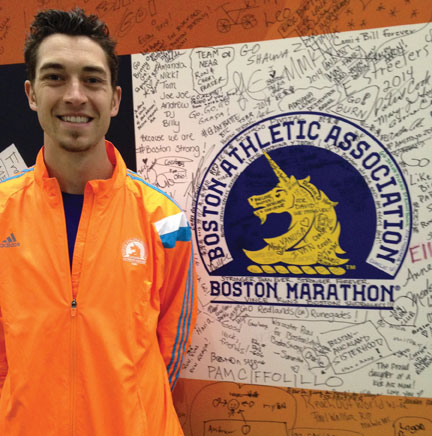 Dr. Silvestrin's time—three hours and one minute—placed him in the top 7 percent of the finishers and qualified him again to run the Boston Marathon in 2015.
Two days removed from the race, Dr. Silvestrin's legs are flooded with lactic acid and walking—not to mention running—is a laborious activity. He hasn't announced that he will return to run the race again, "but," he smiles, "I can't imagine passing up the opportunity to feel appreciated, challenged, and enthralled to compete again as a runner among the elite."