May 11, 2009
Willis Lloyd Schlenker does Chile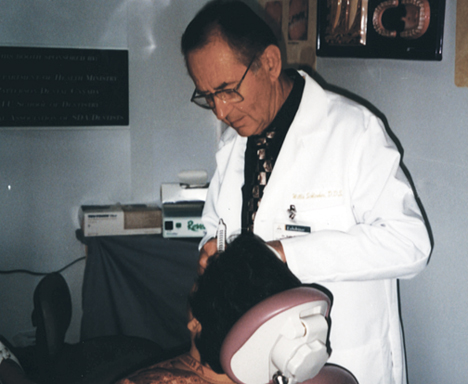 Willie Schlenker, DDS, SD '57, MS '80, recently returned from a week-long trip to Chile—his fifth voluntary service trip since his retirement in 2000 from teaching at LLUSD, but his first visit to the small town of Penaflor, about 200 miles south, southwest of Santiago and 30 miles from the Pacific Ocean.
With the help of two other dentists and volunteers, Schlenker's team treated more than 100 patients. Simultaneously, 40-odd other volunteering associates constructed a church in which the builders and their Ecuadorian hosts worshipped on Sabbath morning, March 7, before the visitors returned to their various homes in North America.
Dr. Schlenker and his wife, Doyleen, are active volunteers in various aspects of their Calimesa community and church. Along with their friends James Wise, SD '67, MS '71, Elmer Sakala, and Verna Luyster, the couple (Willie on the saxophone and Doylene on the piano) frequently provides special music to various Southern California congregations.
---
Based primarily on a Don Roth story that appeared in the April 2, 2009, Loma Linda City News.