May 11, 2009
Careers in Dentistry seeks volunteers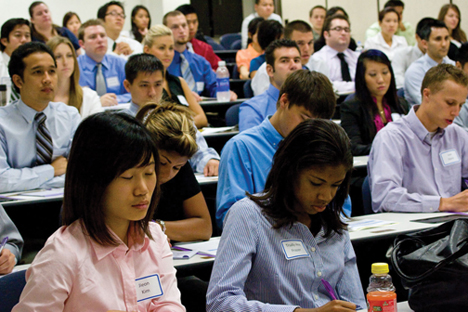 With the assistance of volunteers from the LLU Dental Student Association, the School of Dentistry's Department of Admissions and Recruiting offers a three-day Careers in Dentistry Workshop each summer for high school seniors, college students and adults who are considering a career in oral healthcare.
The Workshop provides potential dental and dental hygiene students with an engaging and representative—and significantly participatory—overview of the dental professions and the requirements and process involved in applying for dental school.
Assistant director of admissions and recruiting Marlise Perry is seeking volunteers—dental and dental hygiene students—to serve between July 12 and 15 in various aspects of this annual event. To play a useful role in this stimulating and meaningful three-day workshop, call Ms. Perry at extension 83282, or email her at: mdperry@llu.edu.