May 11, 2009
Russell Skyberg contributes bound journals to LLUSD library
LLUSD alumnus ('61) and former faculty member, Russell L. Skyberg recently contributed a collection of bound copies of the Journal of Prosthetic Dentistry that date from its 1951 inception through 1984, plus unbound sets through 1987. The Journal volumes are available in the Advanced Education Program in Prosthodontics student seminar room.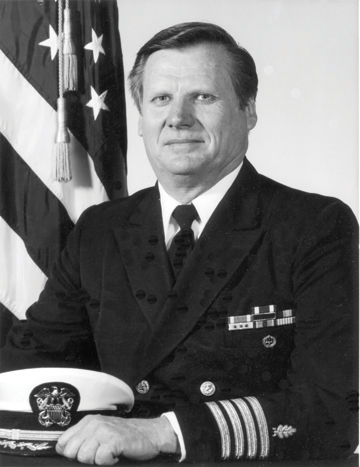 Captain Russell Skybert, USN, retired
A veteran of the Korean Conflict, after dental school and four years of private practice, Captain Skyberg entered the Navy in 1965. Following fifteen years of tours on sea and land, Dr. Skyberg was appointed Commanding Officer of the U.S. Naval Regional Dental Center, Guam. Subsequent responsibilities included serving as Assistant Inspector General for Dental Affairs, Naval Medical Command, Washington, DC. Among his several service medals are three bronze stars for his two years service in Korea.