July 6, 2009
Department of Oral and Maxillofacial Surgery announces promotion
The Department of Oral Maxillofacial Surgery is pleased to announce the promotion of Sobeyda Smallridge to Supervisor, effective June 21. Sobie has been invaluable as Assistant Supervisor in charge of the "back office." She provides strong support to Clinic Manager Zolton Horvath, substitutes for him when needed, and is the glue that holds the OMS Clinic together.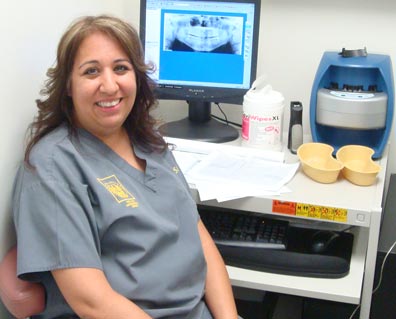 Sobie began work for the School six years ago as a Surgical Assistant. She is known for her fierce advocacy for patients and quality care.
Alan Herford, DDS, MD, OMS Department chair, says, "Sobie's knowledge, work ethic and leadership are outstanding. She provides an excellent role model for all our assistants. This is a well deserved promotion."
Please join us in congratulating Sobie Smallridge.