July 9, 2009
Department of Endodontics welcomes new chair
Robert Handysides, DDS, SD'93, stepped in as new chair of the Department of Endodontics on July 1, 2009. To welcome him to his new role, the department put on a luncheon to which faculty, graduate students, staff and graduate program alumni were invited. More than 50 people representing all the groups came to enjoy a delicious lunch and listen to "advice" for Dr. Handysides presented by outgoing chair, Leif K. Bakland, DDS, program director, Mahmoud Torabinejad, DMD, MSD, PhD, and endodontic clinic manager, Debbie Catino.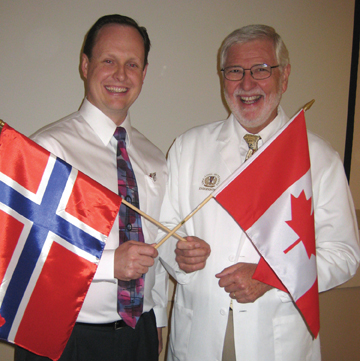 Dr. Bakland recounted what he has learned over the years from patients, students, and co-workers; Dr. Torabinejad stressed the importance of spending time with family; and Ms. Catino gave humorous advice on what to do, and what not to do as a department chair, based on her 30 years of experience as endodontic clinic manager.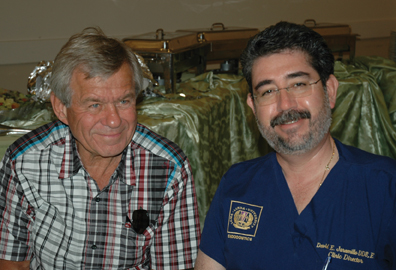 In recognition of his 33 years of service to endodontics at the School, Dr. Torabinejad, Ms. Catino, and Dr. Handysides thanked Dr. Bakland for his work as faculty member and chair. Dr. Bakland will continue as a part time faculty member in the department, helping out in both the pre-doctoral and the graduate programs.