September 2, 2009
Albert Weissman, DDS, receives outstanding teacher and mentor award
The son of a dentist, Dr. Albert Weissman proudly displays his father's Certificate # 1 issued by the Academy of Oral and Maxillary Radiology in 1981, after Dr. Donald Weismann prepared the first board exam for that specialty.

Now his son, Dr. Albert Weissmann, possesses another item appropriate for display in his office as the recipient of an American Academy of Periodontology award. It names him the 2009 outstanding teacher and mentor in periodontics at Loma Linda University School of Dentistry.
Born and raised in New York city, Dr. Weissman attended college on both American coasts (New York University and the University of Southern California), before enrolling at Howard University College of Dentistry, where he graduated in 1965 with a variety of honors and scholarships. He remained at Howard for two years, instructing in endodontics and periodontics, before earning a Certificate of Proficiency in periodontics and a Master of Science in dentistry at Boston University School of Graduate Dentistry.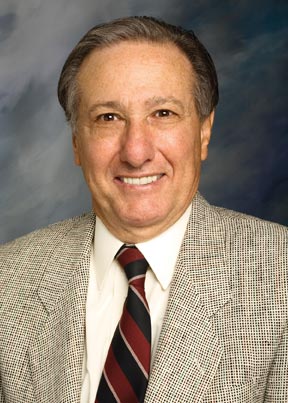 From there Dr. Weissman served on the faculties of Boston University, University of Minnesota, USC, and UCLA, before joining the LLUSD faculty in 2005 as assistant professor in the pre-doctoral and graduate periodontics departments.
Dr. Wiessman exhibits obvious enthusiasm for both the practice and teaching of periodontology. "I enjoy getting the light turned on," he explains. "Introducing undergraduates to perio provides the stimulation of working with a blank slate. With the graduates, it's a matter of exposing them to a wider field of knowledge and refining their skills," he says.
"The postdoctoral students," Dr. Wiessman recognizes, "are people who prefer more delicate surgery"—a preference he shares. "Oral surgery," he advises, "is very delicate. We deal in portions of millimeters. We do fine tissue management." Perio may not be glamorous, he says, "but we create the foundation for the glamour in dentistry." He grasps for a metaphor. "It's like being a person on quicksand. We take the quicksand and build a firm foundation."