September 16, 2009
Research retreat at Lake Arrowhead
The Loma Linda University School of Dentistry held a research retreat at the Lake Arrowhead Resort on August 16, 2009, with 19 attendees including program directors for Advanced Dental Education and members of the Research Committee and temporary research taskforce. The retreat was hosted by Yiming Li, DDS MSD, PhD, professor and director, Center for Dental Research; Neal Johnson, DDS, PhD, Research Committee chair and assistant professor, Oral Diagnosis, Radiology, and Pathology; and Jung Wei (Anna) Chen, DDS, MS, PhD, Research Taskforce chair, associate professor and director, Advanced Education Program in Pediatric Dentistry.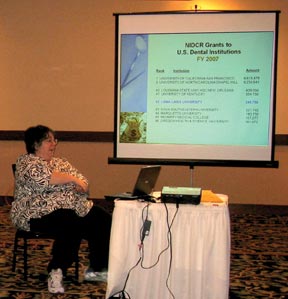 Sandra Hilliker, PhD, MBA, senior proposal advisor, LLU School of Medicine, Basic Sciences, attended as a guest speaker and gave a presentation on National Institute of Health funding.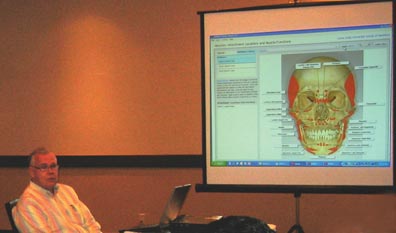 During the lunch break, Dean Charles Goodacre, DDS, MSD, presented a review of the 3D teaching tool prototype that is in development under his direction at LLUSD to facilitate the learning of head and neck anatomy.