September 17, 2009
Worth waiting for
Just graduated LLUSD alumnus Vincent Drouin, SD'09, recently appeared in an August 25 Terrace Standard newspaper story.
Terrace, British Columbia, Dr. Drouin's hometown, is hardly 100 miles east of the Gulf of Alaska and about the same distance from the southern border between Canada and Alaska.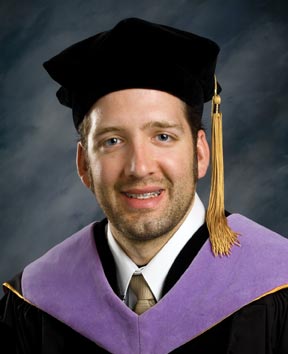 Dr. Dean Burtch, a seasoned Terrace dentist, watched young Drouin grow up. "When he was an infant, I held him in my hands," said Dr. Burtch. As a teenager Vince did yard work for his professional friend.
The fun part of the story is that Drouin went off to Loma Linda University to take dentistry having made it pretty clear to Dr. Burtch that he hoped to return after graduating to practice in his home town. Consequently, Dr. Burtch put off his retirement in anticipation of Dr. Drouin's return. "He has a good work ethic and he graduated with some of the highest awards of the U.S. of all the graduating students, and he's well skilled clinically," Dr. Burtch added.
Dr. Burtch is glad he waited for Dr. Drouin; and it appears that Terrace, British Columbia, dentistry will continue in very good hands.