September 18, 2009
LLUSD faculty participate in historic meeting
A historical meeting was held in Geneva, Switzerland, the home of the World Health Organization (WHO) during the week of July 6-11, 2009.
Recently the WHO has become aware that about 40 percent of the medical care in developing countries is provided by faith-based organizations; and because of this realization, WHO has begun to make an effort to understand, cooperate, and coordinate activities with faith-based organizations. The General Conference Department of Medical Ministries and the WHO held joint meetings to lay the groundwork for this understanding and cooperation.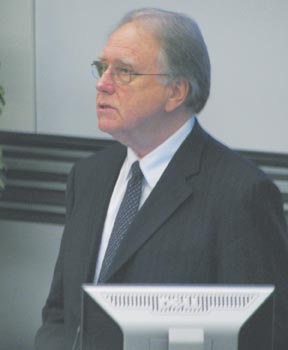 GC president Jan Paulson addresses the conference.
About 700 medically-affiliated church employees, along with WHO employees held joint meetings, including a number of plenary sessions and workshops. One workshop series organized by the Office of International Affairs featured dental subjects. During the 14 hours of continuing education presentations, a variety of lecturers from around the world, including several from the Loma Linda University School of Dentistry, reviewed a broad spectrum of topics: oral infection, cariology, minimally invasive dentistry, systemic disease and its effect on oral health, endodontics, challenging African dental disease, reports on each SDA dental school, HIV- AIDS, etc. LLUSD lecturers included Stanton S. Appleton, DDS, MPH, MSD, MAGD; Robert Handysides, DDS; Quintes Nicola, DDS; Brian B. Novy, DDS; and Thomas Rogers, DDS, MPH, MA.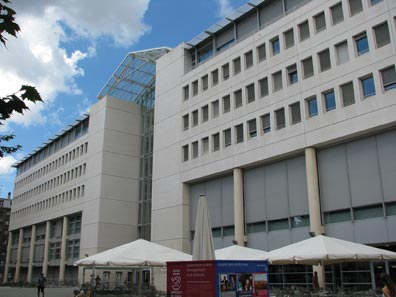 Unimail building, WHO meeting venue
Attendees were, likewise, from many locations around the world.
Enthusiasm for the meetings was very high, with participants enjoying the global association and the exchange of ideas. The information gained, and the cooperative partnerships formed, will facilitate the healing ministry of the church in its effort to care for God's children around the world.