November 10, 2009
Welcome Elizabeth Muñoz
Elizabeth (Libett) Muñoz recently joined the LLUSD family as senior administrative assistant for Student Affairs.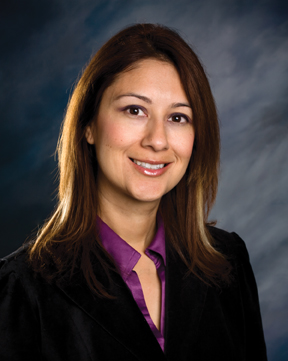 Libett, as she prefers to be called, was employed during the last five years by Loma Linda Academy—initially for three years as junior high registrar, and then, between 2007 and 2009, as high school teacher of Spanish and French.
Born in Santa Ana, California, to Peruvian parents, Libett grew up with two siblings in La Sierra. She graduated from La Sierra University where she earned a BBA in accounting (1993) and later (1997) an MA in administration and leadership. A constant student, Ms. Muñoz is currently working on a BA in French.
The most important person in Libett's life is her son, Dakota Jordan, a freshman at Loma Linda Academy who is "majoring" in sports.
Libett has been a fanatical Angels fan since the age of five, and attends every game she can, as well as Clippers, Chargers, and Ducks games as often as possible.