November 13, 2009
Annual WESTOP meeting
The yearly meeting of the Western Society of Teachers of Oral Pathology provides oral pathologists an opportunity to increase their scientific knowledge, expand their teaching resources, and socialize with colleagues from around the country. The 2009 Annual WESTOP Meeting was planned and hosted by LLUSD faculty, Lane Thomsen, DDS, department chair, Oral Diagnosis, Radiology, and Pathology and Susan Richards, DDS, associate professor, Oral Diagnosis, Radiology, and Pathology.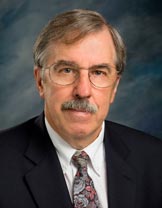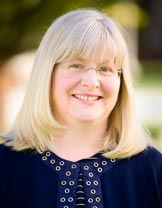 Dr. Lane Thomsen Dr. Susan Richards
Convened on Sunday evening, September 13, in the art gallery of the Four Seasons Hotel in Westlake Village, California, the WESTOP Welcome Reception featured fine food and live entertainment by country and western vocalists Autumn Williams and Teri Bennett. Teri is a dental hygienist who works with Dr. Thomsen in private practice at Dental Faculty Associates in Loma Linda.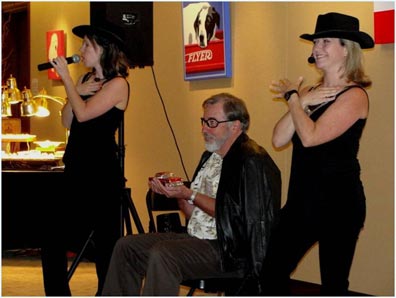 Monday, Dr. Thomsen moderated the scientific session continuing education course, "Smoking Cessation in the Dental Setting: Essential Issues for Dental Educators," that focused on nicotine addiction. Featured speakers were David P. L. Sachs, MD, director, Palo Alto Center for Pulmonary Disease Prevention, and Linda Hyder Ferry, MD, MPH, associate professor, LLU School of Medicine and School of Public Health, as well as chief, Preventive Medicine Section, Loma Linda Veterans Healthcare System.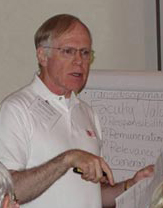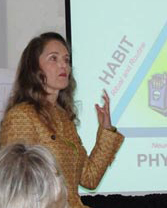 Dr. Richards moderated the annual teaching case exchange on Tuesday, September 15. The teaching case exchange is a highlight of the meeting each year. At the conclusion of the meeting, those who contributed examples of interesting and uncommon oral diseases received a CD with digital copies of the entire year's teaching case collection.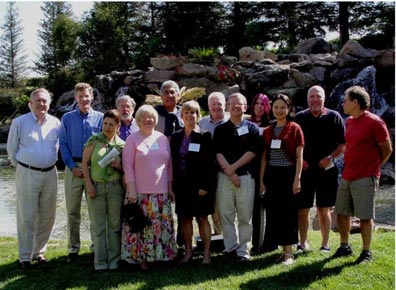 The 2009 meeting was well attended by faculty from the California dental schools, including first time WESTOP attendee Elizabeth Andrews, DDS, MS, oral pathologist at Western University of Health Sciences College of Dental Medicine, the newest dental school in the country. Mark Bernstein, DDS, professor of Oral and General Pathology at the University of Louisville School of Dentistry in Kentucky, travelled the farthest to attend the meeting.