December 17, 2009
CDA names Brian Novy Preventive Dentist of the Year
The California Dental Association Foundation has awarded Brian Nový, SD'06, assistant professor of restorative dentistry, the Dugoni Award for excellence in dental education in 2008 and named his office "The Best Preventive Practice" in 2009.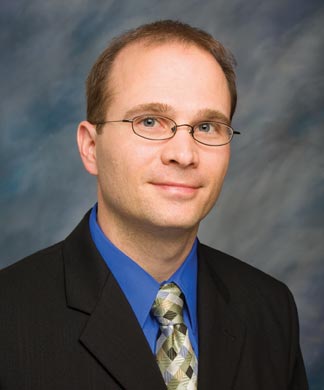 At LLUSD Dr. Nový teaches a variety of courses including caries management, research design, evidence-based dentistry, dental materials, and operative dentistry. He maintains a private practice in Valencia, California and acts as clinical director for three non-profit dental clinics in Southern California. In his spare time he serves as vice president of the Foundation for Worldwide Health (an NGO dedicated to improving professional healthcare education in developing countries).
Dr. Nový lectures extensively throughout the world on dental materials and advances in the science of dental caries. His research interests focus on the predictive quality of saliva analysis as well as microbiological assessments. Recently Dr. Nový had the honor of presenting at the World Health Organization's Global Conference on Health in Geneva, Switzerland, sponsored by the General Conference of Seventh-day Adventists.